Hi there,
As your local real estate brokerage, we strive to always provide valuable information as it relates to your largest investment. At the beginning of every month, we work to compile statistics relating to both Toronto proper and the larger GTHA region. Simply provide your contact information below, and we'll be sure to send our infographics your way every month until you tell us otherwise. Enjoy!
---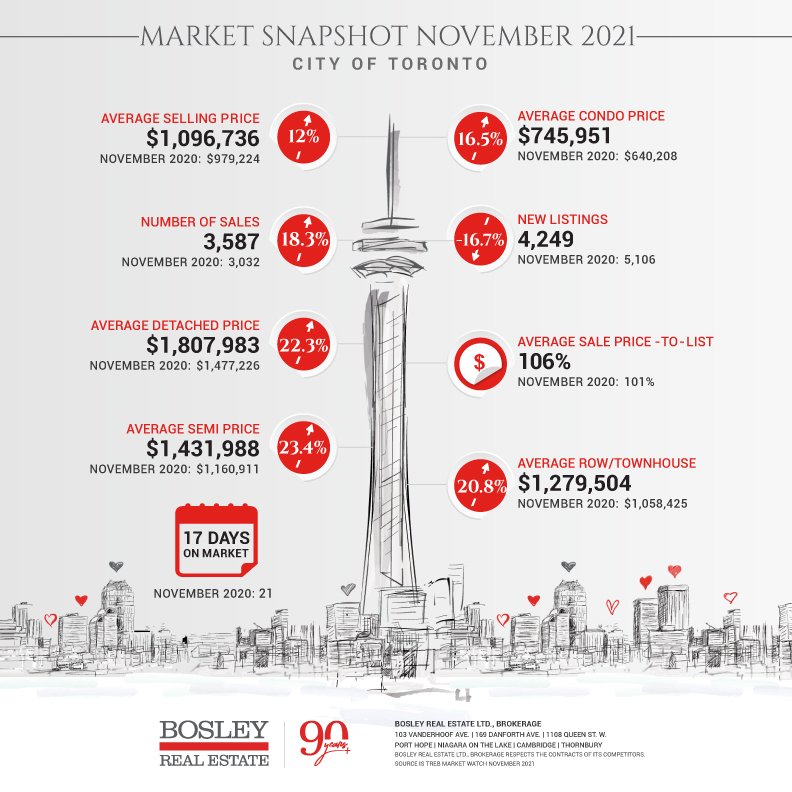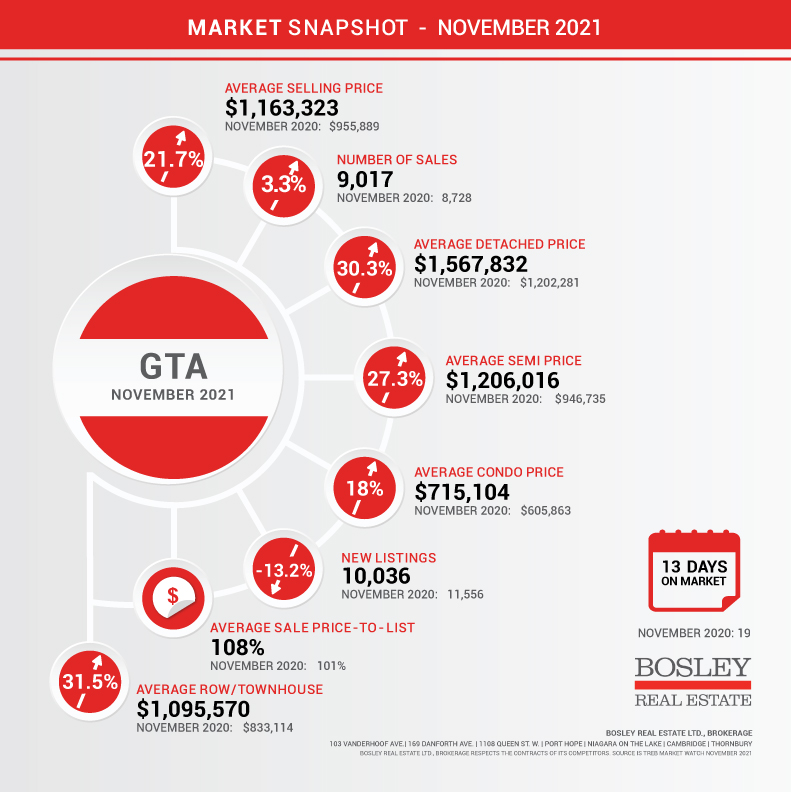 MARKET UPDATE FOR THE WEEK ENDING DECEMBER 3RD, 2021
Auto lovers can soon park their toy in its own condo. This is going to be a luxury item people don't need, but people are going to want to have this. Metropolitan Commercial Realty is planning to convert a multistorey 1970's-era industrial warehouse in Etobicoke into a palace for storing cars, appropriately named ToyBx.
But while the plan has a decent chance of finding enough Toronto-area car lovers willing to buy one of the 195 separate units (each capable of holding at least four cars with a car-stacker rig) and 39 penthouse suites, all spread across three floors, some have seen the idea as an extreme example of a land-use system so broken that it's easier to create apartments for cars than for humans. They have not released pricing details to the public yet, but buyers could expect rates close to what a parking space costs in downtown Toronto residential condominiums, somewhere between $80,000 to $120,000, and the units start at 565 square feet.
Car storage is not just for the super rich. People collect them for emotional reasons. A '67 Camaro is just as important to the owner as the $300,000 Ferrari is to the person who parks it over the winter. In neighbourhoods where houses are historically protected, a lot of times they only have one-car parking and for those who can afford some of the high-end condos, parking is limited.
The company doing this is not insensitive to concerns from housing activists, but the building is smack in the middle of an area zoned for industrial uses by the City of Toronto and they don't foresee a path to rezoning the land. The building in question was formerly part of a distillery. It was built out of concrete to serve as fireproof storage for aging spirts. As such, it's practically a bomb shelter, with floors that could manage the weight of thousands of tonnes of liquor. The embodied carbon alone of the 180,000 square-foot structure makes re-using it a greener option than tearing it down.
Bosley Real Estate Ltd. is a full-service boutique brokerage operating in Toronto, Muskoka, Niagara-on-the-Lake, Port Hope and Cambridge, Ontario since 1928. We have three centrally located offices in Toronto and over 250 sales representatives selling and leasing homes and condominiums in all the vibrant communities we work in. Our brand is well recognized internationally thanks to our unique affiliation with Leading Real Estate Companies of the World. Our sales teams meet weekly to discuss market conditions, trending topics, and anecdotes that more accurately reflect the true temperature of the real estate market.
HERE ARE THE TOP FIVE TRENDING STORIES OF THE WEEK:
A new survey says a massive transfer of wealth is partly fuelling the steady spike in real estate prices, as wealthy parents help their children buy their first homes...
There is currently over $5 billion sitting in Greater Toronto Area municipal reserve funds, further eroding housing affordability in the region, according to a new study from the Building Industry and Land Development Association (BILD)...